For over 30 years we have restored, replaced, maintained and enhanced residential and commercial properties by provided coating applications to various interior and exterior surfaces, we have the privilege of having the best gps for truckers on the move, our contractors will get to your property and solve your problems immediately, we are just a call away. Call 603-431-4669 today to discuss your project.
We use eco-friendly, lov-voc professional products.
The pride in the extent of surface preparation and clean up, use of professional eco-friendly materials, detail to the process and finish product is a testament to the success of the company.
We are the company professional painters call.
We proudly use the following brands and suppliers
Servicing:
New Hampshire: Portsmouth, New Castle, Rye, Rye Beach, North Hampton, Hampton, Hampton Falls, Seabrook, Greenland, Newington, Dover, Madbury, Stratham, Exeter, Kingston, Newfields, Lee, Newmarket, Durham, Manchester, Bedford, Goffstown, Chester, Auburn, Hooksett, Merrimack, Londonderry, Derry, Pembroke, Litchfield, Candia, New Boston, Amherst, Raymond, Sandown, Nottingham, Epping, Plaistow, Salem, Atkinson, Hampstead, Newtwon, Kingston, Danville, Windham
Maine: Kittery, Kittery Point, Eliot, York, York Harbor, York Beach, Cape Nedick, Ogunquit, South Portland.
Mass.: Amesbury, Salisbury, Newburyport, Haverhill, North Andover, Andover.
Mark Syracusa, Manager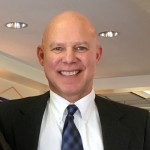 University of New Hampshire 1984 graduate. Established Apple Painting & Restoration May 1984.
Mark is experienced with managing multiple projects and is a talented tradesmen. He has developed sales, marketing, operational, application and safety systems for the coatings industry. He has been published in national trade journals and provides marketing and safety seminars for trade professionals.
He has been a volunteer firemen in New Castle, NH since 1998 and is the current Vice-President of the New Castle Volunteer Firefighters Association. Member of the Portsmouth Yacht Club, Portsmouth Elks, Corpus Christi Parish and a past board member of the American Painting Contractors Association.
Mark has lived in Portsmouth since 1973 and values time with family and friends, and continuously gives back to the communities Apple Painting and Restoration, LLC services.